DAN GRAUL
LINK TO DOWNLOADABLE EPK AND AUDIO FILES
CONTACT:
northernstrangers@gmail.com
GENRE:
Psychedelic Folk
HOMETOWN:
Los Angeles, CA
DAN GRAUL BIO:
Dan Graul and his wife Rebecca live in Los Angeles with their three cats and a whole host of Dan Graul and his
Dan Graul has long been driven by a desire to collaborate. He first found his spiritual artist, warrior-self singing in school choirs and small acapella groups with friends. Dan's passions moved him into theatre performance, as well as direction, production design and anything he could do to make a show. He built a life as a performer, working his way across the country and eventually landing in Los Angeles..
Dan and his wife Rebecca met teaching musical theatre to kids and making shows together in West Hollywood. From there, a fruitful creative relationship was born as well as a deep, true love. Today the pair live in LA with their three cats and a whole host of musical instruments.
Together Dan and Rebecca created psychedelic rock band Northern Strangers. A big highlight for the band was performing Pink Floyd's The Wall in full and synced live to a projection of Disney's Alice In Wonderland cartoon for a sold out crowd at The Roxy on the Sunset Strip. The band recorded two albums including Where The River Goes, produced by Antoine Arvizu (Sublime, Ryan Bingham, Free Moral Agents).
Out of Northern Strangers, Dan has frequently collaborated with drummer Lee Harcourt from The Anti-Job. Dan has been a frequent member of Lee's group YHWH. The project focuses on an improvisational psychedelic rock vibe with a basic structure to work from and a lot of freedom to create collaboratively. Lee has been featured on drums on many of Dan's recordings and the duo appear on Harcourt's Twitch stream playing music periodically.
Through Rebecca, Dan was introduced to writer/storyteller David LeBarron. Dan and David became fast friends and started making art together almost instantly. They formed a Pagan rock storytelling band called Half Tongue Tribe. The duo have created various theatrical shows and put out a debut EP of "witch rock" tunes called All Acts Of Joy, in 2020
Dan released his first solo album Make America Love Again, a collection of psychedelic folk songs promoting peace, love and self reflection. 2021 brought a slew of single releases. Dan started off 2022 releasing Miles And Miles, a psychedelic folk song about forging your own path forward through love. Dan's next release Little Blue Planet drops in celebration of Earth Day on 4/22/22. The song is an anthemic love note to Mother Earth, wrapped in a psychedelic folk pop arrangement and delivered with a ton of heart.
PRESS RELEASE FOR LITTLE BLUE PLANET
Little Blue Planet is an anthemic love note to Mother Earth, wrapped in a psychedelic folk pop arrangement and delivered with a ton of heart. Dan and Rebecca Graul co-wrote the song based on the concept of "borrowing the love of the Earth" and all the implications that follow. The love is only borrowed, after all and must be returned one day. The duo recruited their friends from Half Tongue Tribe, a Pagan Rock/Storytelling project that Dan developed with writer/artist David LebBarro,  to fill out the vibe and add to the vocal/percussion arrangements. Adam Chavira contributed flute, clarinet and saxophone; and Will Norris lays down the appropriate amount of country thump on the bass. The track releases in celebration of Earth Day on 4/22/22 to all digital streaming platforms.
PRESS RELEASE FOR MOUNTAIN SONG (AY-YO AY-YO)
Celebrate the unknowable questions! Our existential dread is not good or bad, the Mountain tells us that it simply IS. And it is something we can all share together. Dan and Rebecca Graul spread the gospel of the Mountain through a folky stomp groove on their new single. Mountain Song (Ay-Yo Ay-Yo) wraps heavy subject matter in a joyful, raucous arrangement that includes notes of rock, country/folk, psychedelia and pop.
Once upon a psychedelic day in the Morongo Valley near Joshua Tree CA, Dan and Rebecca found themselves face to face with a mountain on fire. They looked out over the smoky landscape and wondered if this mountain, which they called Captain Larry, could fear something like fire. To their surprise, the mountain answered back with the dry wisdom only an ancient perspective could bring. "The fires come, the fires go. That song is old." Captain Larry shared thoughts on question after question with a sing-song tag of "Ay-Yo Ay-Yo," as if it were, and always had been, all so simple. By the time sunset arrived, the smoke had cleared away to reveal the mountain in full majesty. The real life picture in front of Dan and Rebecca's eyes, as well as the murky illusions inside their own minds, had gained much clarity and focus.
PRESS RELEASE FOR THIS MUST BE THE PLACE
Dan Graul combines psychedelic, spaced-out new wave vibes with a simple folk aesthetic on his cover of Talking Heads' classic This Must Be The Place. The dreamy, futuristic track drops on August 19, 2021.
Dan and his band Northern Strangers frequently covered the song at live shows in Los Angeles, usually sticking close to the original arrangement they all loved so much. Dan saw an opportunity to bring a piece of himself and his vision to this new solo version. "I've always loved the unabashed, unashamed romantic optimism in the feeling and message of the song. David Byrne's dreamy, non-sequitor lyrics make the song accessible on so many levels. It's a track where you can bring your experiences to the table while listening to it and possibly have a different interpretation upon subsequent listens. Everyone can vibe with the song from their own perspective, no matter where they are in their own journey. It's a song that will keep growing with you throughout time."
PRESS RELEASE FOR WE ARE WILD
Connect to your wildness within! Trust your animal instincts! With his new single Dan Graul reminds you to tap into your primal love warrior and find your place as a part of the world.
We Are Wild was originally featured on Dan Graul's solo debut Make America Love Again, released at the end of 2020. For this new incarnation of the track, Dan was able to bring back together most of the original lineup of his band Northern Strangers. Rebecca Graul collaborated on the songwriting for the track and is also featured on keys and backing vocals. Lee Harcourt smashes the drums and Will Norris lays down a bass line that gives the track a funky, melodic groove. The band cut their teeth playing Pink Floyd albums live around Los Angeles in the 2010's. We Are Wild finds the group riding their psychedelic influences forward into the modern indie rock sphere.
DAN GRAUL "MAKE AMERICA LOVE AGAIN" ON BANDCAMP
PRESS RELEASE FOR MAKE AMERICA LOVE AGAIN
Ever seeking artistic collaboration, Dan Graul plays many roles in his life in Los Angeles, CA – musician, writer, theatre artist, filmmaker, storyteller, husband, witch… He preaches the importance of telling/listening to stories; and works to help others find their own artistic outlet, to let their voices be heard. Dan is a believer in the concept of Tribe and seeks to empower those around him through his music, projects and through working with others collaboratively. With the crushing societal circumstances we currently find ourselves in, Dan thought this the perfect time to release his debut solo album Make America Love Again, out on all digital platforms on 11/27/20. The record dropped on Bandcamp on 10/30/20 as a fundraiser for the NAACP Legal Defense Fund. The album is comprised of songs Dan hopes will inspire and remind us that we are powerful and beautiful humans, meant to do more than play a selfish version of the game of life.
PRESS RELEASE FOR EVERYTHING HAS CHANGED
Dan Graul has some personal thoughts on his latest single Everything Has Changed. "This song was written in the wake of losing my Mother very suddenly to leukemia. My entire world was upside down, everything changed when she went into the hospital, everything changed every time I received an update. When I arrived to be with her, everything changed from day to day until she passed within a week. I wrote this song about a month after she died, as an attempt to deal with what I was feeling and try to find some acceptance in the situation. I had no idea how appropriate this song would be going into the year 2020."
Dan's wife, Rebecca, directed and came up with the concept for the duo's new music video for Everything Has Changed – out 2/12/21. The pair are big fans of Halloween, so much so that they held their wedding on October 31, 2015 and officially dubbed the day as "Grauloween." After indulging in a glut of spooky monster movies during the quarantine version of Grauloween season of 2020, Rebecca had the thought to turn Everything Has Changed into a story about newly changed vampires for the music video. Follow along as two fresh vampires wake up and find that everything has changed, and maybe it's not such a bad thing.
PRESS RELEASE FOR BEAUTIFUL ANIMAL
A personal story from Dan about a personal song: "I wrote Beautiful Animal as a wedding surprise for my wife Rebecca. We agreed to make each other wedding gifts instead of buying something and I had never written a song about her, so I decided that's what I would do. After a few iterations, the song came to be Beautiful Animal. I sent the song out to a bunch of my musician friends, who I knew would be attending the wedding and asked them to learn it. As the one big surprise part of the day, that Rebecca hadn't planned or been aware of, I assembled my merry band and we played the song for Rebecca. I hope others will find encouragement in this tune, as we are all beautiful animals perched and ready to unfurl our wings, we all have the power to be anything and do anything with our lives. We are resilient, amazing animals."
PRESS RELEASE FOR PIONEERS
Dan Graul is set to release his solo debut album, "Make America Love Again" for Halloween 2020. The second single "Pioneers" is out 10/16/20, along with a music video for the track. "Pioneers" brings to mind the challenges that the first immigrants to America faced as they navigated the Oregon Trail to find a better life for their families. This willingness of immigrants to sacrifice and make a life is mirrored even today. As we move into the future and advance technologically, we should always remember the perseverance and determination of our ancestors; and heed their mistakes and lessons. We must be pioneers in our own rite and create a world that makes space for others who struggle and strive for more.
PRESS RELEASE FOR THE SERPENT
Ever seeking artistic collaboration, Dan Graul plays many roles in his life in Los Angeles, CA – musician, writer, theatre artist, filmmaker, storyteller, husband, witch… He preaches the importance of telling/listening to stories; and works to help others find their own artistic outlet, to let their voices be heard. Dan is a believer in the concept of Tribe and seeks to empower those around him through his music, projects and through working with others collaboratively. With the crushing societal circumstances we currently find ourselves in, Dan thought this the perfect time to release his debut solo album "Make America Love Again," due out October 30th, 2020. The album is comprised of songs meant to inspire and remind us that we are powerful, beautiful humans meant to do more than play a selfish version of the game of life. The lead single "The Serpent," due out October 2nd, 2020 is a psychedelic folk song that asks the listener to consider what kind of community we could build together, rather than feeling forced to live in the divisions of class, race, sex and anything else the powers that be can throw our way to keep us apart. Dan had some personal thoughts to offer regarding the track –
"I wrote the track in 2016, during the last Presidential election cycle because I wanted to speak to the worship of money and the selfishness that plague our society. The track sums up that our future can be anything we want it to be, but we must choose to actively participate in the creation of that future and "fight for what's right." These are pertinent themes for 2020 and I thought this was an important message to get out, as we begin the process of an election where a fear mongering, tax evading billionaire President will try to convince us that we are each others' enemies in an attempt to keep us fighting among ourselves and too distracted to see the real picture. I think the people have woken up, ready to fight the powers that exist to keep us in our "role;" and I truly hope this song will inspire others to exercise their voice and especially their vote."
ALBUM ART FOR MAKE AMERICA LOVE AGAIN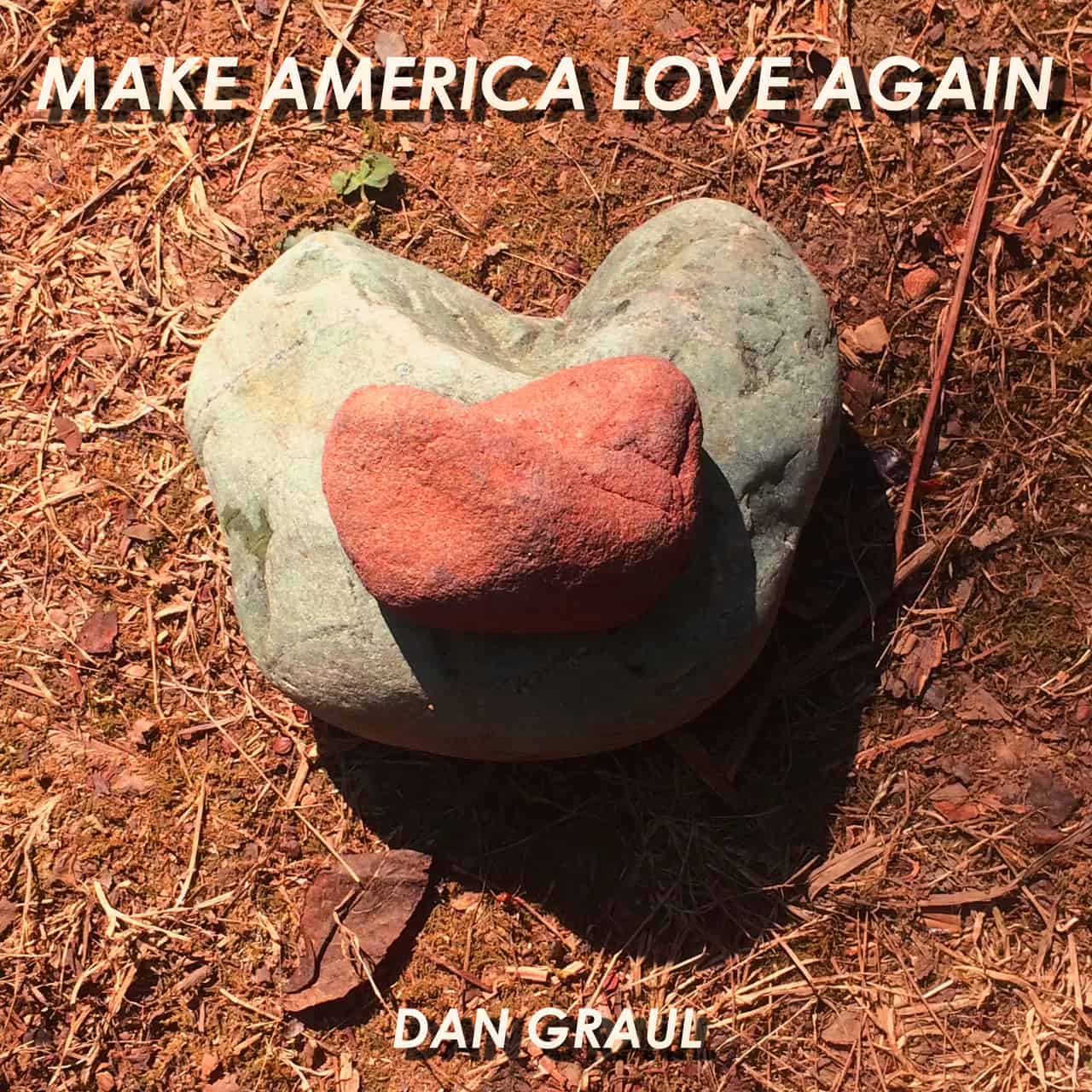 LINKS:
Official Website http://www.northernstrangers.com
Bandcamp http;//dangraul.bandcamp.com
Facebook http://www.facebook.com/dangraulmusic
Instagram https://www.instagram.com/northernstrangers/
Soundcloud https://soundcloud.com/user-640831676
Youtube https://www.youtube.com/channel/UCgm_Tt1uugUCLn3H_67JmxA
NORTHERN STRANGERS:
CONTACT:
northernstrangers@gmail.com
GENRE:
Psychedelic Folk Rock
HOMETOWN:
Los Angeles, CA
NORTHERN STRANGERS MEMBERS:
Dan Graul – Guitar; Vocals
Rebecca Graul – Keyboards; Synth; Vocals
Will Norris – Bass; Vocals
Chris Holz -Guitar
AUDIO:
LIVE VIDEO:
MUSIC VIDEOS:
NORTHERN STRANGERS BIO:
Northern Strangers shaped their psychedelic sound playing Pink Floyd records live (in their entirety) throughout Los Angeles. Other folk rock influences (including David Bowie, Neil Young and Wishbone Ash) come together with modern synth wave/punk sounds like Talking Heads, Belle & Sebastian and Arcade Fire to form a funky flavor of psychedelic fun. Members Dan Graul (Guitar/Vocals) Rebecca Graul (Keyboards/Vcoals), Will Norris (Bass/Vocals) Chris Holz (Guitar) and Jonathan Santin (Drums) played some great stages in their hometown of LA including The Roxy and the viper Room, before taking their show on the road for fun adventures like Black Mountain Family Reunion Music Festival in Colorado and playing shows around New Orleans during Jazz Fest semi-annually. The band's original record "Where The River Goes" (produced by Long Beach music staple Antoine Arvizu) received radio play and notice in the indie blogosphere (Folk Is Not Happy, GetMetal.org and Open Up and Say). At the end of 2017 Northern Strangers released "The Waiting Song." The track received great critical praise "leaving the audience set fair in a brighter frame of mind than when they arrived" – emrgingindiebands.com. Rebecca and Dan pooled their creativity (and theatrical backgrounds) to craft their most ambitious and whimsical music video to date for the track. In 2018 they have released another new single "Dreams/Love and Light."
PRESS PHOTOS: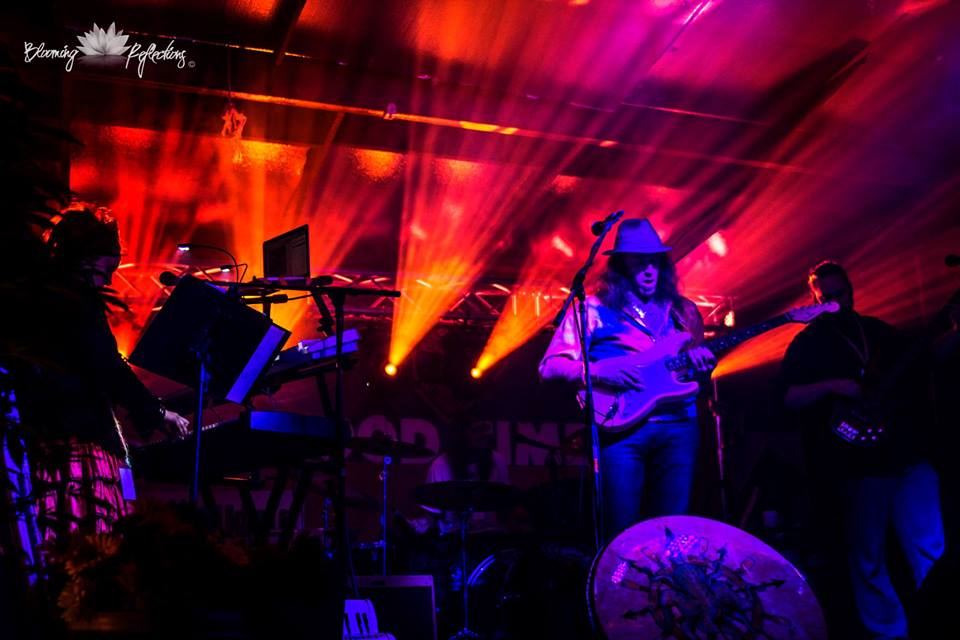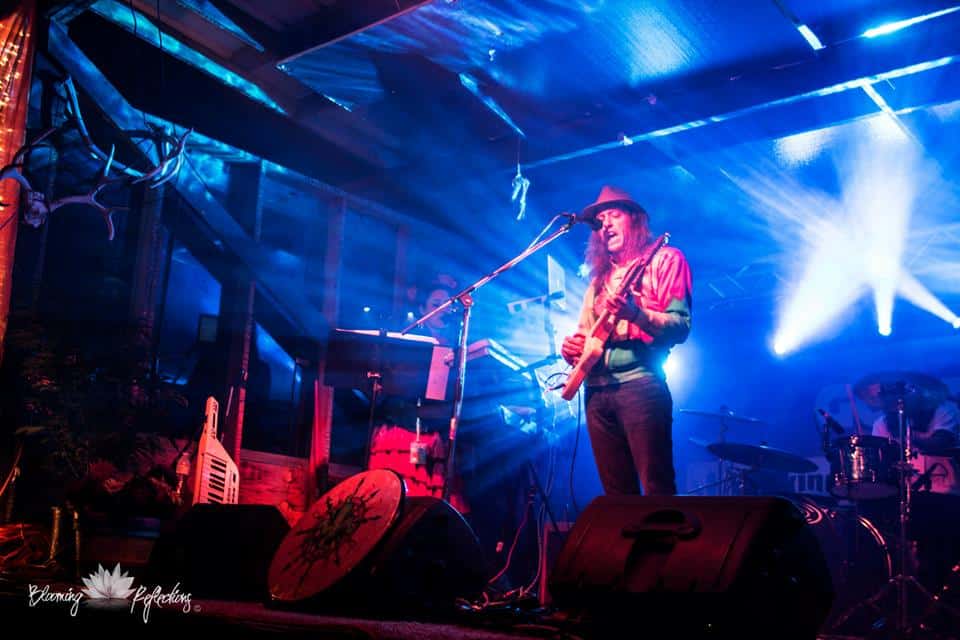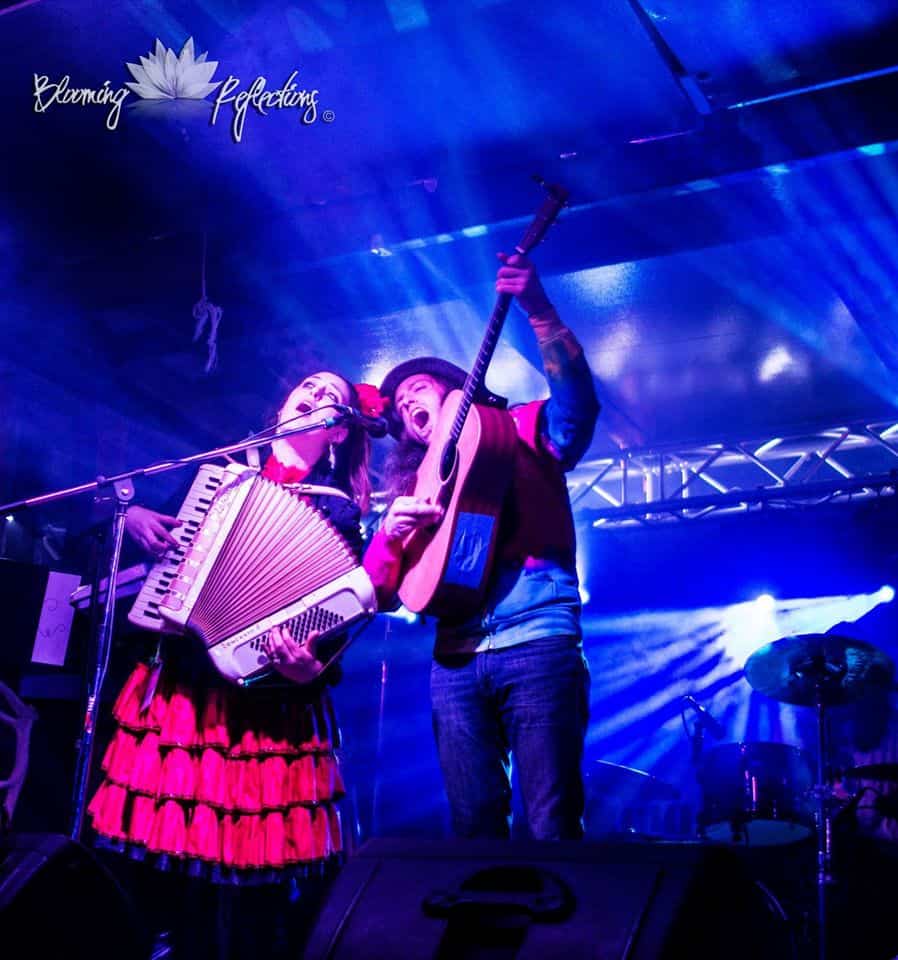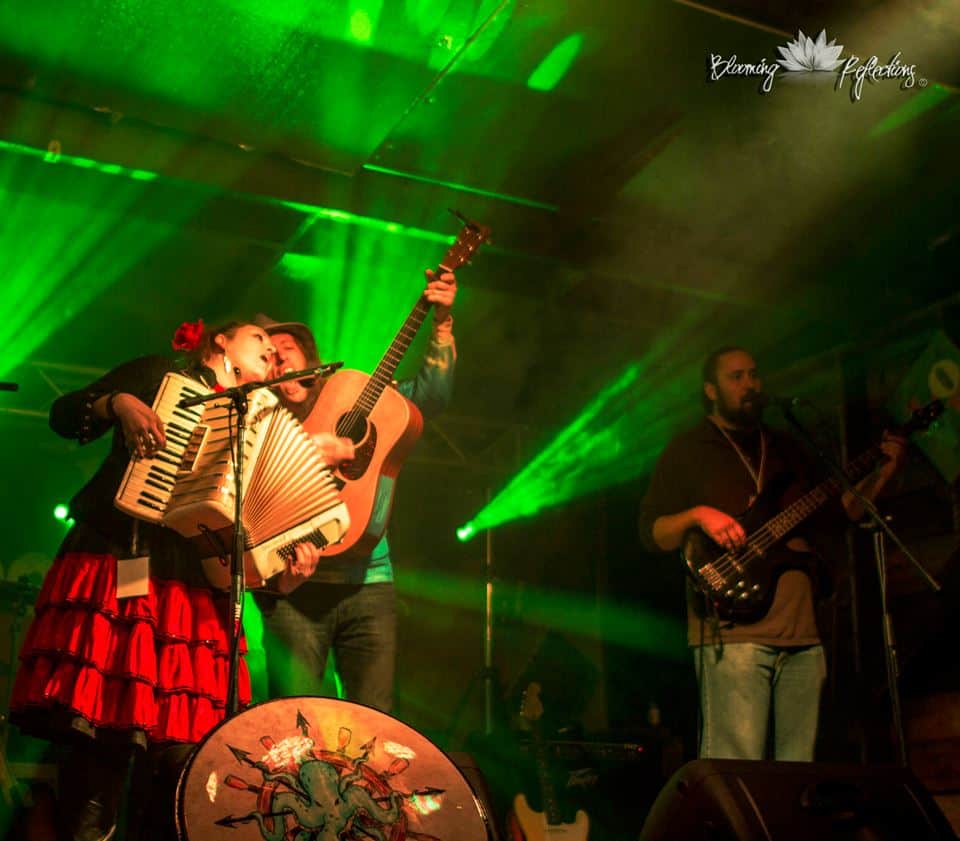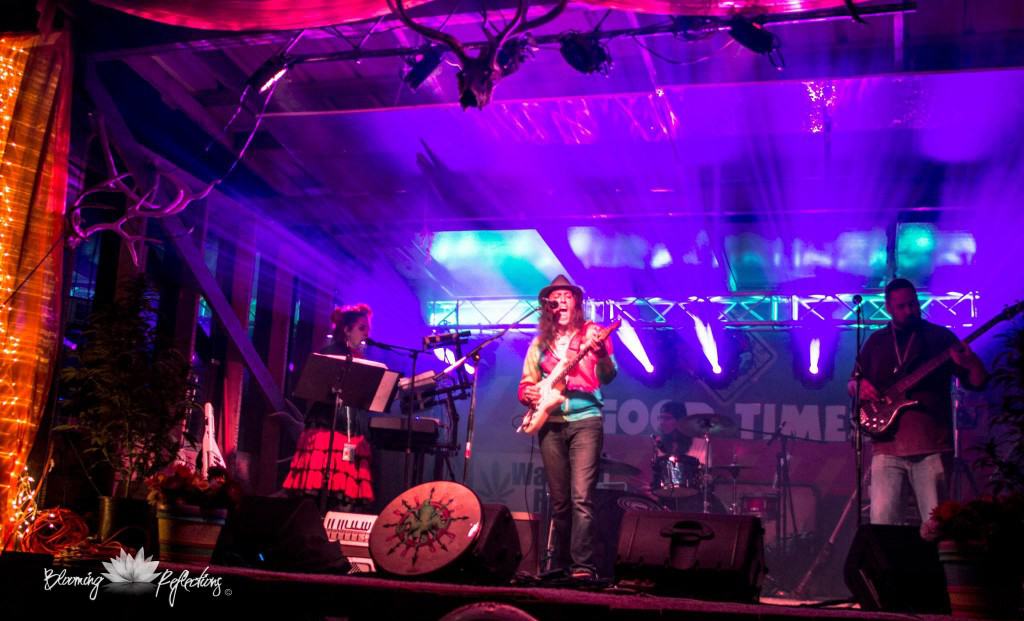 PRESS QUOTES:
"The Waiting Song is a trippy, world-beat, three and almost three quarters of a minute multi-vocal song that is weaved inside a multitude of layering of electronica and instrumentation in which the listener can feel the weariness of daily life slip off the shoulders and a sense of well-being rise through the room, leaving the audience set fair in a brighter frame of mind than when they arrived." -Emerging Indie Bands (www.emergingindiebands.com) (Nov 28, 2017)
"When I look for new music, I am always open to anything that comes my way, but I am especially pleased when it's something that is different. Something that I haven't ever really heard before. Even if it means taking a few sounds such as "Creedence Clearwater Revival" and "The 5th Dimension", merging them together with a twist of originality to blend it perfectly. That is what you get with Northern Strangers. Their album "Monsters" does just that and has something for everyone. It's smooth, energetic, romantic, fun, and thought provoking. When they describe their sound as "Psychedelic Folk" they know what they're talking about. It's absolutely wild and unique. You definitely need to download this album (It's free too, what!?) and give it a listen."
– Willow Raine, Musical Seduction (Apr 10, 2013)
"Interview with The Colorado Springs Independent in advance of a Tribute to Pink Floyd Dark Side Of The Moon at The Black Sheep in Colorado Springs, CO – "Ultimately, though, the album itself is what Graul most reveres. "All the musical themes are just so good, and the concepts, dealing with mortality and humanity and people fighting each other, are totally timeless. I think one of the reasons it's so popular is that it hits people in a really deep place in their minds and their hearts. Every time we play it, we discover something new.""
– Bill Forman, Colorado Springs Independent (Sep 04, 2013)
"Northern Strangers' Pink Floyd Tribute Show at Barkley Ballroom in Frisco, CO named in Summit Daily New's Top 5 Things to do in Summit County, CO 9/4/14"
– Summit Daily News (Sep 04, 2014)